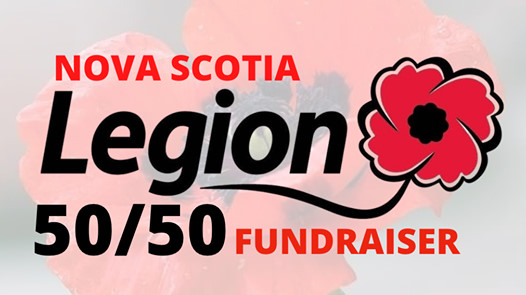 Help support Nova Scotia Legions by purchasing tickets for our weekly 50/50
Fundraiser.
Uniacke & District Br. # 165 has been participating in the NS online rafflebox fundraiser
since the end of October 2020. To purchase tickets click
here
Once you are on the page go to the list: should say "in support of" and it should

already indicate Uniacke Branch 165.
You can use a credit card or PayPal. You can purchase a single or multiple tickets. The draw takes place every Saturday at 5pm. Ticket sales cut off is every Saturday at 12pm. Please support your local Legion, Uniacke & District Br. # 165.